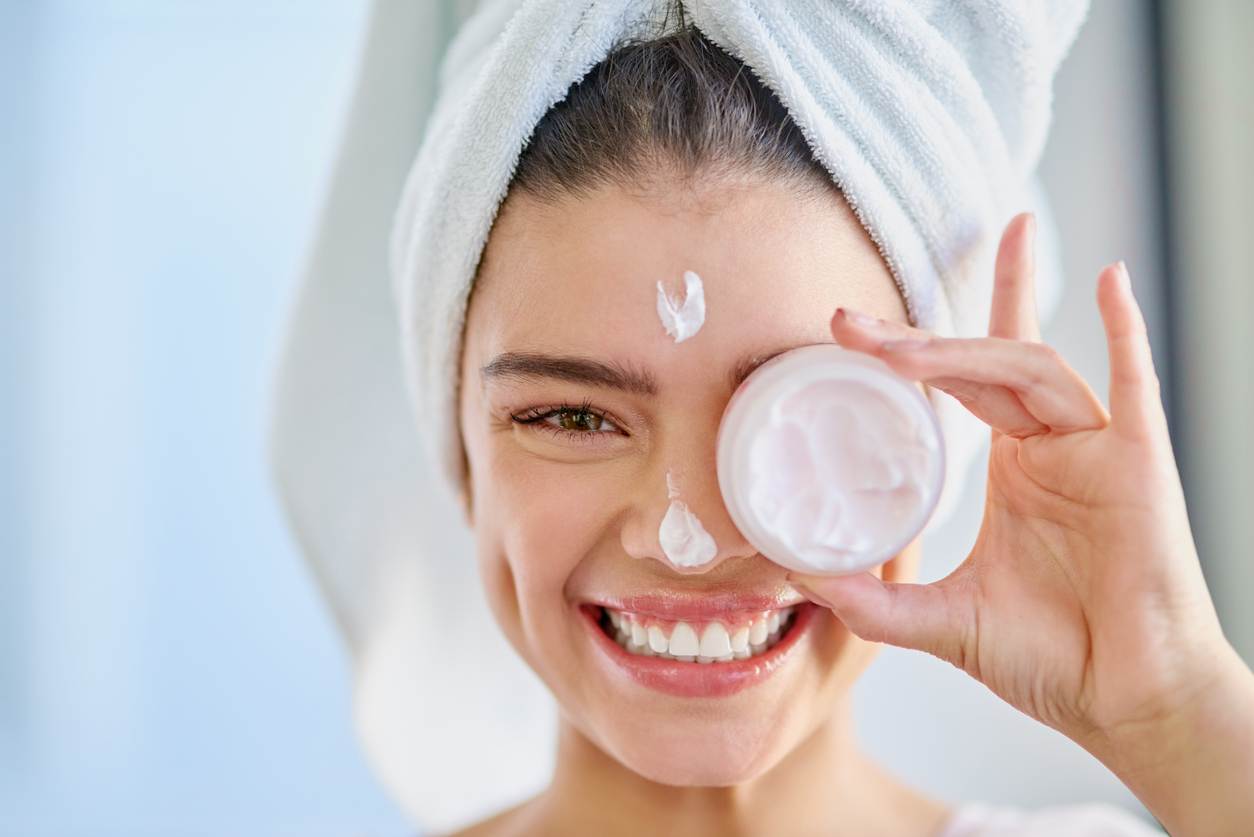 Spring is Here: Here's How To Hydrate in Humid Weather
When people think of Miami, they think of sunny beaches, blue skies, and palm trees in the wind. What people don't think of, though, is the unbearable humidity that comes along with our tropical paradise. As you've probably been able to tell, spring showers have been constant throughout this month, but where does that leave you and your skin? Do moisturizers for humid weather exist? It's a common misconception that if you live in a humid place, you don't need to hydrate your skin. Our trusted and trained skin professionals here at the Miami Center for Dermatology want to debunk this myth for you, while also giving some great recommendations to keep your skin moisturized no matter the weather.
Humidity is No Excuse!
When hot, humid weather strikes, you probably feel your skin start to sweat, and the moisture around you kick in. While there is indeed water in the air for humid places, it's no excuse to skimp on moisturizer. Dermatologists highly suggest that people with all skin types and living in all areas, use a moisturizer on your skin. With that being said, even if you have naturally oily skin or if the air around you makes your skin feel damp, you should still use a moisturizer to keep your skin hydrated. Every person's skin loses moisture daily, so replenishing that lost hydration is key to having healthy, glowing skin.
If you find your skin is becoming more oily in the spring and summer months, one of the most effective solutions is to wash your face more throughout the day. If you usually only wash your face once a day, try doing it twice—once in the morning and once at night. However, make sure to moisturize your face after both washes. If you are indeed going to try this method, using a gentle cleanser is best for your skin so that it does not get irritated or become prone to breakouts.
Switch Up Your Skincare Routine
Another solution you can try is to switch up your skincare routine for the most humid seasons. Your skin can get used to products over time, reducing their effectiveness. Sometimes you just need to change things up a bit to get better results. Don't make any hasty decisions about your skincare routine, though. Always consult your dermatologist about what's best for your skin type and the weather you're currently experiencing so that he or she can determine what moisturizers or other products are best for your skin.
The Moisturizers You Need
Moisturizers for humid weather are easier to come by than you think. Many dermatologists recommend you use products that contain humectants if you live in a humid climate. This can be a great moisturizing option for you if you live in a location that has plenty of humidity, even if it is only present in certain months. Because humectants work by absorbing water from the air, they work best in extremely humid weather; the more humid your weather is, the more effective these products will be.
Another factor to keep in mind when purchasing a moisturizer is to look for non-comedogenic ones, which won't clog your pores with bacteria, dead skin, and oil. This is usually how acne forms, which is something you want to stay away from, regardless of your climate!
Getting facials weekly is also a method to consider when living in daily humid weather, as your skin is probably collecting more oil and dirt that you want to avoid. We provide many different options when it comes to facials, and we encourage you to get them regularly so that your skin can experience the maximum benefits.
Moisturizers for Humid Weather At Miami Center For Dermatology
We also cater to many different skin types in our selection of moisturizers. We have plenty of moisturizers for humid weather, and we offer many different brands, including our custom line that we would love for you to try out! Feel free to order our products today or stop by our office for a skin consultation with our experienced dermatologists.